Online Registration
Web based Online Integrated Driving License and Vehicle Registration System
The Proposed system was expected to improve the existing core functionalities in IDLVRS in the following modules: 
Driver License Administration
Motor Vehicle Administration
Business Eligibility Administration
Features
Ministry Dashboard & Management Information System.
Mobile App for Traffic Management and Compliance Enforcement.
Enhanced service delivery using Mobile MOT System Camps.
Concessionaires where MOT setup camp at your door step.
Integrated with Liberia Revenue Authority and Banking System.
Online Renewal Services
You can access our portal and do online registration and renewal from your home.
Driving License
Vehicle Registration
Eligibility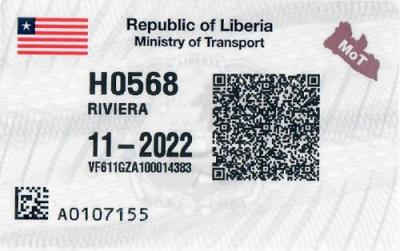 Note: Please make sure you have your credit or debit cards for online payments.

Powered by TechnoBrain's SecuVerify Platform