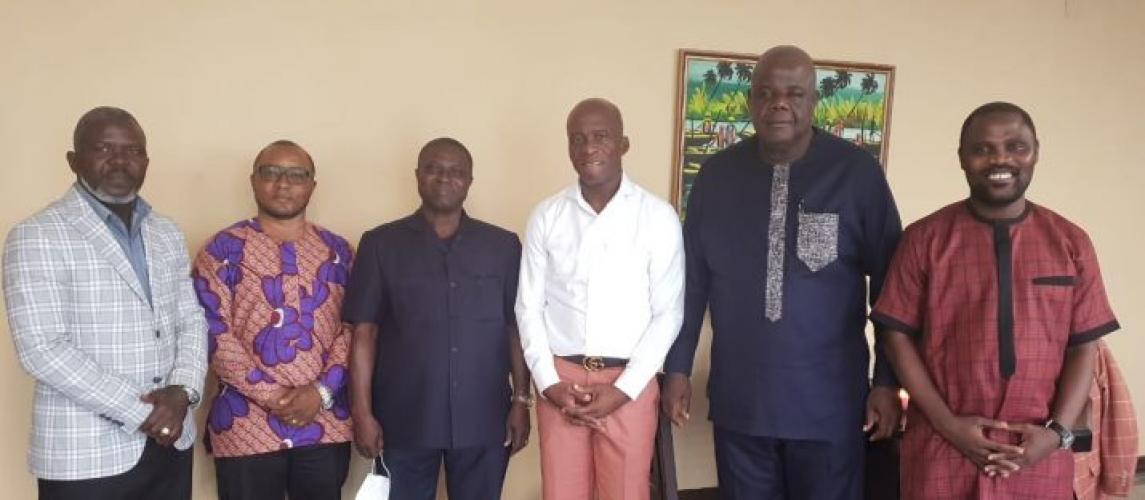 Senate Committee on Transportation Pays Official Visit at Transport Ministry
Monrovia: Wednesday, March 3, 2021: The Senate Committee on Transportation of the Liberian Senate on Wednesday, March 3, 2021 paid an official acquaintance visit at the Ministry of Transport.
During the visit, the Minister of Transport, Hon. Samuel A. Wlue, his Deputies and Assistant Ministers received the Senate Committee and subsequently toured key areas including the Division of Driver's License, the License Plate Production room and the Dispatch Section respectively, so as to get acquainted with the workings of the Ministry to ensure accountability, transparency and integrity. The visit also helped dispelled negative impressions about the services of the Ministry.
At the end of the tour, the Senate Committee met with employees of the Ministry and expressed thanks and appreciation for their hard work and pledged to work with colleagues to help address some of the challenges faced by the Ministry.
Speaking, employees also thanked the Senate Committee for coming and appealed to them to see reason to consider increment in the budgetary allocation of the Ministry as well as salaries increment; so as to help improve the operations or services of the Ministry and motivate employees especially when the Ministry emerges every year as the highest revenue generating sector-ministry of the Government of Liberia.
In closing remarks, Transport Minister, Hon. Samuel A. Wlue extended special thanks and appreciation to the Senate Committee for coming as well as employees for their hard work and meaningful contributions amidst the numerous challenges and described them as, "torch-bearers". He urged the Senate Committee to kindly take into consideration the concerns of the employees and find the best way forward together.
The visit of the Senate Committee is the first time at the Ministry of Transport and was based on request from the office of Transport Minister, Samuel A. Wlue.