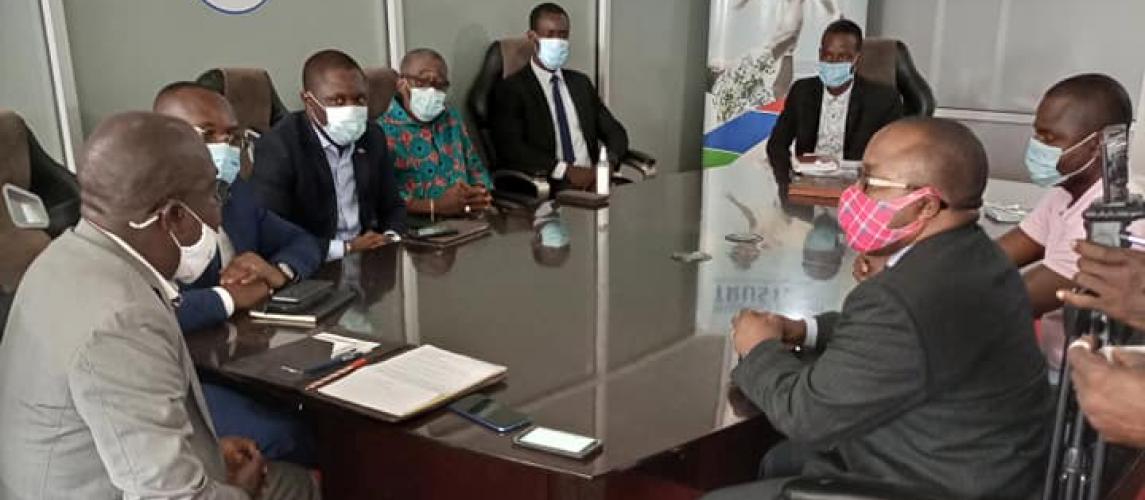 LIA Donates to Ministry of Transport
Monrovia-Wednesday, March 31, 2021: The Liberia Insurance Association  (LIA) donates to the Ministry of Transport 30 chairs and 5 canopies to help enhance the work of the Ministry as a service delivery institution of the Government of Liberia.
Presenting the items, Professor Saye D. Gbalazeh. President of the LIA and Chief Executive Officer (CEO) of the ACTIVA International Insurance Company said the gesture comes in the wake of the long-standing collaboration; as well as part of his organization's efforts to help promote the workings of the Ministry of Transport.
He praised the Ministry for ensuring over the years, the enforcement of the Insurance Laws of Liberia; especially the Third Party Liability Compulsory Insurance for   motor vehicles.
Receiving the items on behalf of the Ministry, Deputy Transport Minister for Administration & Insurance, Honorable Sirleaf R. Tyler expressed thanks and appreciation to the Leadership of the Liberia Insurance Association and promised that the items donated will be used for it's intended purpose and assured that the Ministry will continue to work with the LIA to fully effectuate it's statutory functions relating to the enforcement of insurance laws of Liberia.
The donation ceremony was held in the Conference Room of the ACTIVA International Insurance Company on 5th Street, Sinkor, Monrovia. 
The program was also attended by Board Members of the Liberia Insurance Association (LIA), Executive Members of insurance companies, Representatives  of the Ministry of Transport and the Media.